Happy Birthday, Kristen Bell!
We know they say it's generally inappropriate to ask a woman her age. But in honor of her 39th birthday, the Veronica Mars alum and husband Dax Shepard decided to peel back the curtain, break the rules, and have some fun!
The birthday girl challenged her two daughters, six-year-old Lincoln and four-year-old Delta, to guess how old she was, and the results were HILARIOUS!
Related: Prince George's Lavish 6th Birthday Bash Is Just Days Away!
Lucky for us, The Good Place star captured the funny exchange and posted it for the world to enjoy on Instagram late Wednesday night.
In the clip, Bell begins with a simple question to her girls (who are kept off-camera) asking, "How old do you think I'm turning?"
Delta is the first to chime in with her best guess, replying, "63."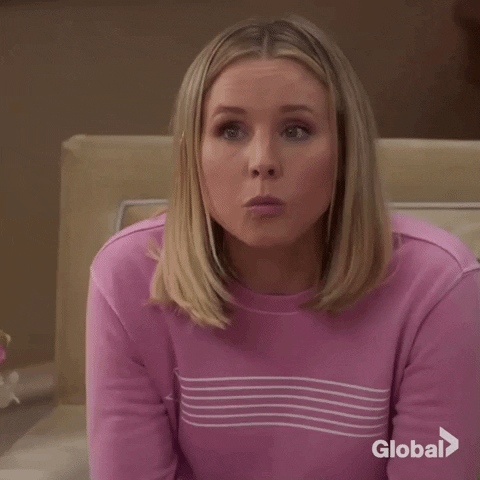 LOLz! 63, really?! Apparently, Kristen hit the fast-forward button and is already nearing retirement, ha.
Lincoln is up next to take a crack at guessing her mother's age, but unfortunately, she's also wrong, answering, "89!"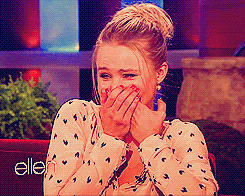 Oh man, this got really awkward really fast!
Bell then turns the question to her husband and delivers exactly the kind of witty response we've come to expect from the funny man.
Shepard quipped:
"I think a safe bet, somewhere in the middle of those two guesses, so… 71? Is that right?"
While attempting to hold back her own laughter, the Forgetting Sarah Marshall star set the record straight:
"I'm turning 39."
WATCH the humourous conversation play out (below):
Kristen clearly had herself a good laugh and poked fun at the whole thing in the caption of her post.
"My kids are kind. I dont care if they cant do math 👵👵👵 (For my #armcherries : #fastmath is overrated.)"
We're still laughing about it, too!
Hey, we know the star's 63rd, 71st, and 89th birthdays are years away.
But if Kristen's really curious, she could always just take the FaceApp challenge and get a sneak peek of the hypothetical elderly version of herself, LOLz!
Judging by the crazy transformations we've seen though, proceed with caution.
Dax also posted a sweet tribute to his wife on his IG page, alongside a video of them gagging and burping after appearing to take part in a hot pepper challenge.
See (below):
His caption reads:
"Happy Birthday Buddy!!! I've been with you on a third of your ride, and I hope I'm lucky enough to burp/throw-up/suffer/thrive with you for all the rest. Best Mom, best wife, best friend, longest story teller. You're everything to me and more ♥️♥️♥️♥️♥️♥️♥️♥️♥️♥️♥️♥️"
We hope you have the best birthday ever, Kristen, and don't forget to sign up for those Social Security benefits while you're at it! LOLz…
[Image via Regina Wagner/Future Image/WENN]