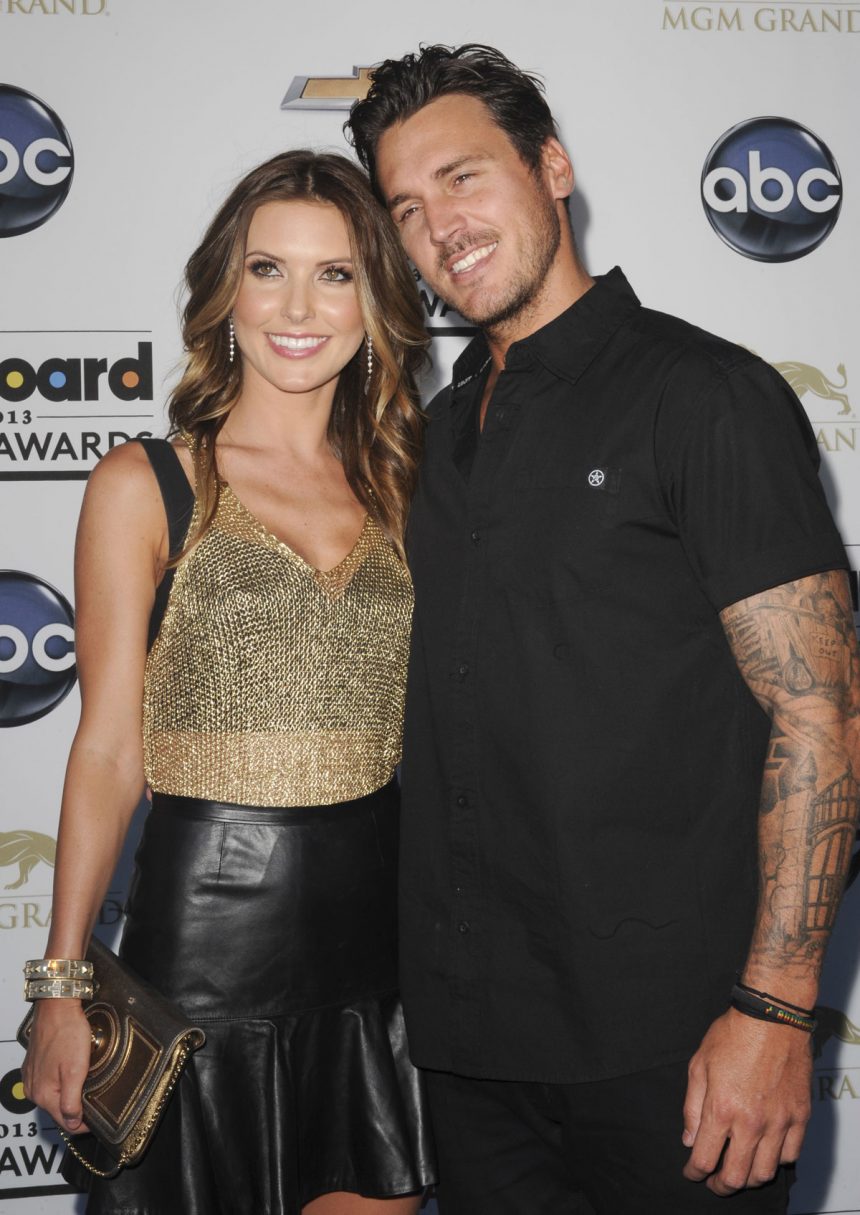 Audrina Patridge appears to have reached an agreement with ex Corey Bohan.
According to Radar Online on Monday, the athlete's attorney, Courtney Shepard, reportedly told the judge both sides worked out a schedule where Bohan could receive monitored visits with their 3-year old daughter, Kirra.
Related: Audrina Patridge Gets Emotional About 'Being A Single Mom'!
Even with this development, the 37-year-old Australian still wants full custody.
As we reported, The Hills: New Beginnings starlet was granted a restraining order against her baby daddy after once again accusing him of domestic violence. Because of this, the BMX rider was prohibited from seeing his child.
However, the drama was not just between the two parents.
Per The Blast, Bohan's attorney accused Audrina of saying, "He sucks," which the attorney believed to be in reference to Bohan.
The Audrina alum responded by saying she said, "This is sick," and eventually told Bohan's attorney, "Don't attack me."
Additionally, Shepard said she and her client are "very concerned" Patridge allegedly enrolled Kirra in preschool without telling Bohan.
In response, Patridge's attorney — Elizabeth Nigro — said her client enrolled the child in preschool for just two half-days during the week, which the lawyer said is "not significant." Additionally, Nigro said she told Shepard about the preschool enrollment immediately when she found out about it.
The exes will return to court on October 9 for an evidentiary hearing regarding Patridge's request for a permanent restraining order against Bohan.
Audrina's attorney also wants a medical professional subpoenaed to testify at the next hearing.
As we previously reported, newly released docs have Bohan alleging he's been falsely accused of child sexual abuse by his ex. In his deposition, he states:
"Audrina made false claims of child sexual abuse against me to CPS. An investigation was done and the results of the investigation were that the allegations were unfounded."
He claims the MTV star has lied multiple times throughout their messy split, saying she "abused the judicial process by making false claims of abuse to obtain restraining orders to gain an advantage in these proceedings."
Bohan goes on to explain his theory as to why his ex might have made up the accusations:
"Audrina has made deplorable and false accusations against me so that she can exploit our daughter for her own financial gain by having her filmed and having her appear on reality television, specifically MTV's The Hills: New Beginnings."
As we EXCLUSIVELY wrote, sources close to Partridge tell us she fully stands behind what she told Child Protective Services.
[Image via Elizabeth Goodenough/APEGA/WENN.]