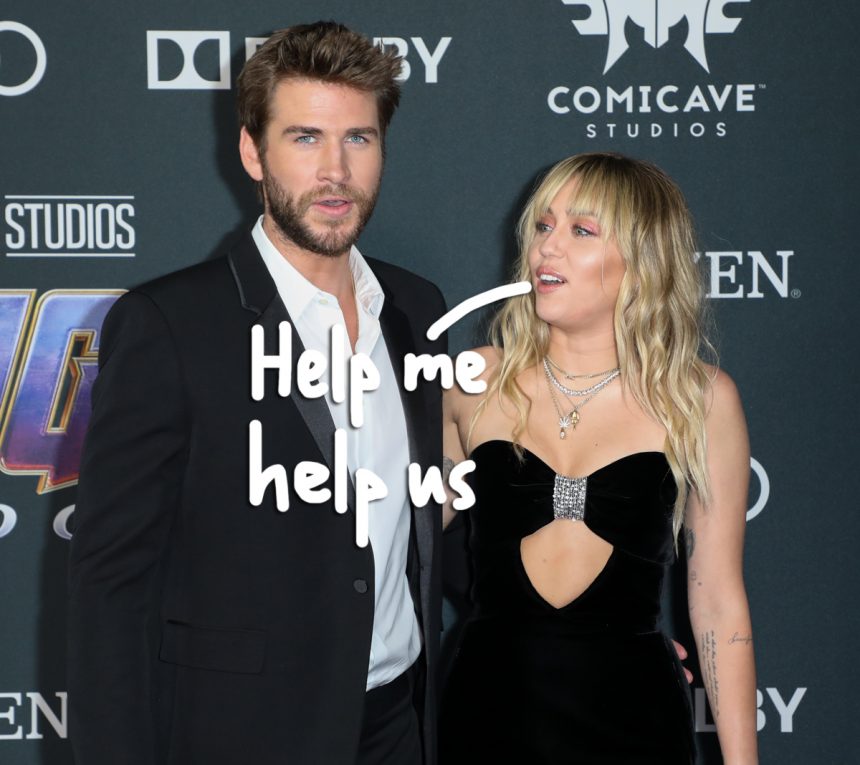 UPDATE 3:57 P.M. PST: We'd heard Miley was the one who was trying to make things work with Liam.
However, we are now hearing when they couldn't get past their issues (reportedly because he refused to go the extra mile), she was the one to pull the plug.
A source spilled to Us Weekly:
"Miley was the one who ended things with Liam. They haven't been together for months."
That last part corroborates what we've been hearing. Apparently this split wasn't nearly so sudden as it looked from the outside.
Now that we have a source explicitly saying Miley was the breaker upper, does it change how you feel about this breakup??
---
As she enjoys a #HotGirlSummer with new fling Kaitlynn Carter, Miley Cyrus has been getting heat from fans who assume she was the one who pulled away from her now estranged husband, Liam Hemsworth.
But don't rage comment on the pop star's Instagram just yet!
Sources connected to the couple spilled more breakup tea to TMZ, and they claim Miley's the one who made the final attempts to save their marriage!
Related: Inside Miley & Kaitlynn's #HotGirlSummer Fling!
Insiders told the outlet the 26-year-old singer and 29-year-old actor were on the rocks for months. While Miley reportedly pushed for the two of them to go into therapy and took other steps to make their relationship work, the Hunger Games star, according to the source, "didn't come close to meeting her half way."
Inneresting…
The source claimed it became clear a while ago the couple, who tied the knot just 8 months earlier, wouldn't be able to fix their issues — so, they sadly drifted apart. TMZ reported Miley and Liam have been separated for "months," and their split was a long time coming.
The breakup has naturally been hard on the actor, who has reportedly been in Australia for the past few weeks with his family. A source told E! News:
"Liam has been in Australia for the past few weeks with his family. He arrived in late July and has been hanging out with his brother Chris [Hemsworth] and some of his friends. They've been in Byron Bay roaming around town and spending a lot of time with Chris' kids."
Per the source, Liam's been coping with the breakup like a true Hemsworth: by surfing and hanging out at the beach where "he's happiest."
Photo: Miley's In The Recording Studio Following Her Split From Liam!
He's also enjoying some much needed family time. The insider added:
"He has seemed a little bit down but very comfortable being in Australia with family. They celebrated Chris' birthday together with the kids at the house on Sunday and on Monday they went out to get frozen yogurt at Yoflo. Liam was serious and a bit melancholy."
Overall, the actor is said to be "dealing with a lot" amid the split. The source explained:
"It makes him uncomfortable that everything has been so public. It's been a difficult few weeks for him. He's with his family and just wants to be around people that are going to support him and try and take his mind off of what's going on."
After all, there is quite a bit going on. Miley's certainly been keeping herself busy with Brody Jenner's ex — as evidenced by the steamy pics of them making out by a pool in Italy — so, it's no surprise her ex wants to stay out of the spotlight for a while.
We hope Liam continues to heal through the power of surf, sun, and Hemsworth family therapy… which we assume is five straight hours of planks in the Australian wilderness.
[Image via WENN]