Miley Cyrus surprised us TWICE this weekend.
First there was her announcement she and Liam Hemsworth had split after being married less than a year.
Then before we could finish our first repeat listen to Wrecking Ball in mourning, photographs hit the web of the singer cuddling and making out with someone else!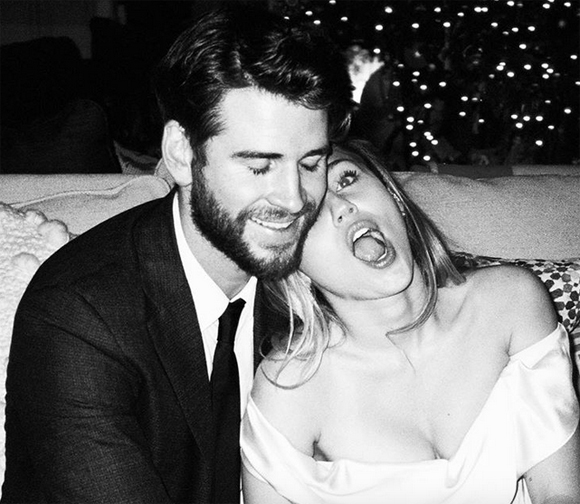 That someone was Kaitlynn Carter, who also just went through a well-publicized breakup, with The Hills star Brody Jenner. The two are currently vacationing together in Italy.
Related: How Does Liam Feel About Miley And Kaitlynn??
Were their splits motivated by their attraction? Were they just finding solace in one another's arms?
Or was it all a hoax??
That last one is a theory put forward on Monday by Brandon Thomas Lee. Brandon, the son of Tommy Lee and Pamela Anderson and Brody Jenner's pal and costar on The Hills: New Beginnings, got caught up in a whirlwind after joking online about making out with Brody for the paparazzi.
Brody commented he'd be making out with Liam, for symmetry, and Miley was NOT having that. She responded:
"go take a nap in your truck and cool off. #HotGirlSummer"
Well, Brandon is setting the record straight, saying he did not intend to put Brody in Miley's crosshairs or anything.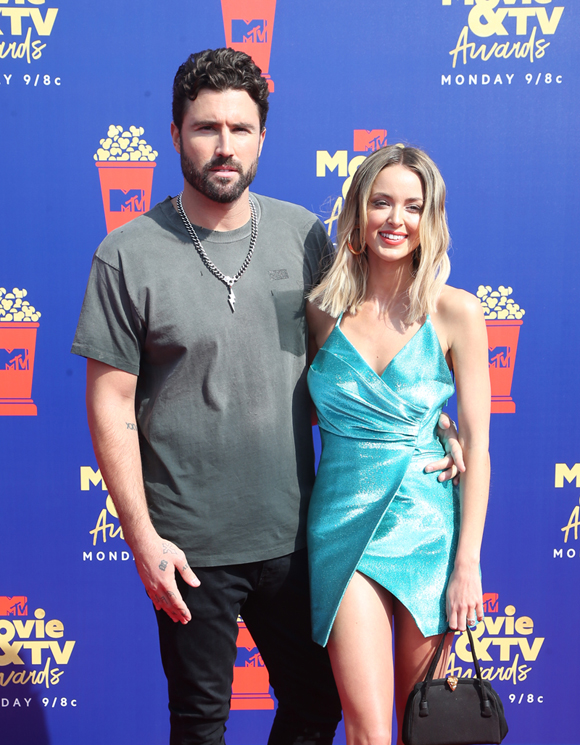 Speaking to E! News' Daily Pop, Brandon explained:
"I called [Brody] right after this and I was like, 'What the f**k just happened?' I'm like, I so don't care, I was like, I made a joke on his Instagram. I was like, 'this is funny,' like, you know, it's a pretty weird situation, let me just make a joke. It's just how I deal with being uncomfortable."
He recounts posting his joke, seeing Brody respond in kind, and then…
"Miley commented, and I was just like, 'This is getting out of hand.' This whole thing is just so, just like… I don't know. I didn't even want to get involved with it."
But he's involved now. Because what he said next was a pretty bold statement:
"It just seems so fake to me."
Whoa, what??
"It's just like, why? They're so obviously messing with their two ex-husbands."
Um, why would he assume that? Would that be his response if it was Miley with Brody? Or Kaitlynn with Liam? We don't think so. Is this just some homophobic B.S.?
That's not exactly his reasoning, or so he says:
"They're all friends! So it's like, why? It just seems so ridiculous to me."
We still say he'd be singing a different tune if this were a straight pairing. But maybe we're being sensitive?
Related: Halsey Hits Back At Commenter Saying Miley Couldn't Be Faithful Because She's Bi
When asked by the hosts if this could be a real affair situation, if Brandon knew of anything happening with Miley and Kaitlynn before the breakups, he shrugged:
"I don't know, they're all so crazy. I would almost probably assume that."
So it's just fake and messing with their exes… but also they hooked up beforehand? Huh?
We suppose there's good reason Brandon doesn't have a strong, well-thought out theory about the situation with Miley and Kaitlynn; he stated unequivocally after answering all the questions about it:
"I have no interest in this situation at all, like zero percent, and I was just curious as to why this blew up so much."
Well, welcome to the world of reality TV we guess?
Brandon has another theory:
"I forgot Miley has so many fans."
Fair enough. Never forget that!
[Image via WENN/Avalon/Kaitlynn Carter/Instagram.]