MTV has begun the bombardment of announcements for the upcoming VMAs, premiering live on August 26.
Sounds like we can expect a heck of a show, with live performances by the likes of Taylor Swift (yay!), Lil Nas X (obvi), Lizzo (yes!), J Balvin (si!), and Shawn Mendes and Camila Cabello (do they do Best Kiss at the VMAs now?).
They also made the announcement Monday they'd be bestowing their highest honor on Missy Elliott.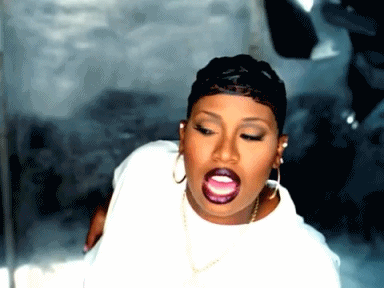 THAT is an announcement no one can argue with. She has been so influential in both music AND music videos, she absolutely deserves that award.
However, they will continue to call the honor the Michael Jackson Video Vanguard Award.
And that decision does have its detractors.
Related: Revisiting Michael's First Accuser
Jackson is still undeniably the biggest music video influence of all time. Being that iconic that early in the life of the art form, that will never change.
However, over the past few months, after the Leaving Neverland documentary brought accusations against the King of Pop back to light, more and more people are changing their views on MJ. Radio stations around the world stopped playing his music.
So we wondered if MTV would follow suit and quietly remove Jackson's name from their lifetime achievement award.
They did not.
The honor will continue to be called the Michael Jackson Video Vanguard Award.
Accuser Wade Robson, who featured in the HBO documentary and has maintained for years he was molested by Michael Jackson, is not happy about the decision. He told The Wrap:
"I don't personally need MTV to do one thing or the other, but as child abuse survivors all over the world watch to see whether society will support them or not if they have the courage to come forward, in that regard, it's an unfortunate choice."
Was changing the name of the award even an option?
Well, they've done it before.
The honor was first given at the inaugural MTV Video Music Awards way back in 1984. Only then MJ hadn't yet become the legend he would be — so it was simply called the Video Vanguard Award.
It wasn't until 1991 that MTV changed the name to reflect the ultimate honor on MJ — who btw won the award three years earlier in 1988.
Recent recipients include Britney Spears (2011), Beyoncé (2013), and Rihanna (2016).
Innerestingly, in 2003 — the year Martin Bashir's documentary Living With Michael Jackson came out, which kickstarted an investigation leading to his criminal trial — the award was called simply the "Lifetime Achievement Award."
(That year it was given to Duran Duran btw.)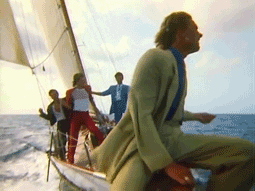 It was not given again until 2006, after Jackson was acquitted on all counts.
So now that the jury is back out in the court of public opinion, should the name revert once again to simply the Video Vanguard Award? Was MTV wrong??
Let us know what YOU think (below)!
[Image via HBO/YouTube.]